Anubhav & Gungun to go on a tour together; Gungun cancels wedding with Ranvijay in 'Kabhi Kabhie Ittefaq Sey'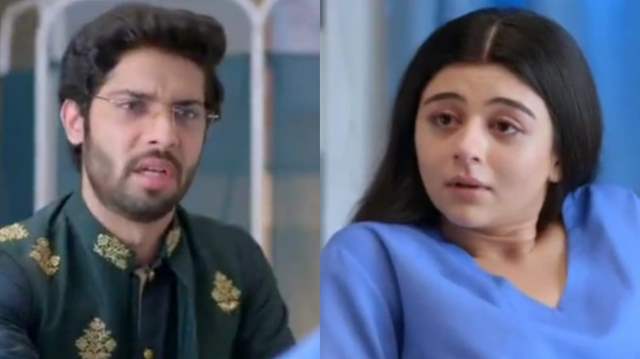 Star Plus show 'Kabhi Kabhie Ittefaq Sey' is getting quite intense with each passing episode. As informed by India Forums earlier, Abhinav fills Gungun's hairline with sindoor again while she gets hospitalized. A traumatized Gungun tries to commit suicide as she is forced to get married to Ranvijay. Anubhav brings Gungun to the hospital and realizes his love for her.
In the forthcoming episodes, Gungun calls off her wedding with Ranvijay and tells everyone that Ranvijay is not her husband. She states that she can't reveal the name of her husband. She also informs Maya that she has decided to not leave India and shift elsewhere as her husband doesn't want the same. Maya asks Charu to make sure that Anu stays away from Gungun.
In the upcoming episodes, Gungun and Anubhav will yet again keep a big secret off from the family as they'll go on Anu's tour and the family wouldn't know about the same. Until now, Anubhav hasn't gathered the courage to inform the family about marrying Gungun. Anu is in a dilemma as Charu asks him to never meet Gungun.
Well, as per a recent promo released by the channel, Gungun will be seen landing at the Kulshreshtha house and will claim her rights of being Anu's first wife. She will ask Aakriti to stay in her limits as she got married to Anubhav before her.
Are you excited for the upcoming episodes of the show? Hit the comment section below.
'Kabhi Kabhie Ittefaq Sey' is produced by Cockcrow and Shaika Films. The show has a stellar star cast including actors like Manan Joshi, Yesha Rughani, Mehul Nisar, Riya Bhattacharje, Delnaaz Irani among others.