Maddam Sir: Shocking twist as Pushpa Singh's husband reincarnated; 10-year-old claims to be her husband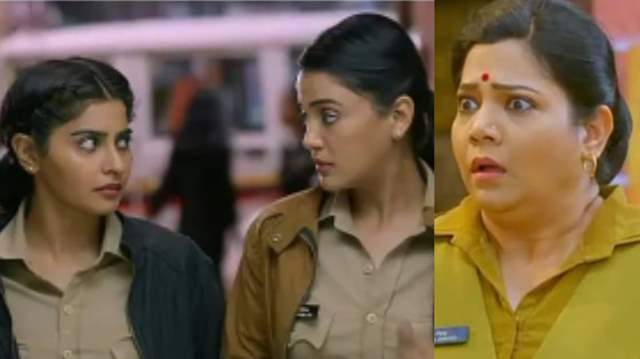 Sony SAB's Maddam Sir has an interesting week ahead. Pushpa (Sonali Naik) faces an emotional and psychological dilemma as a 10-year-old boy claims to be her husband.
Claiming to be Pushpa's husband in the past life, the 10-year-old boy's revelation baffles Pushpa. While she interrogates him, the boy reveals that Pushpa's husband died 10 years ago and since he is 10 years old, he is a reincarnation of his dead life partner.
Pushpa starts believing him to an extent as the boy starts narrating the life events she and her husband experienced together. He also changes Karishma's (Yukti Kapoor) denial into belief as he narrates Karishm's life events too. Both the ladies are reeling from this sudden revelation as the facts and evidence narrated by the child has left them in a state of confusion.
Is this a conspiracy against Pushpa or a real-life wonder? Watch out.
Yukti Kapoor, who essays the role of Karishma says- "Karishma was clearly perplexed by the situation, and she refused to believe that the ten-year-old young boy was the reincarnated version of her father-in-law. However, she lacks the evidence to contradict his claim. The episodes were fun to shoot and will have a strong comedy quotient, with viewers being intrigued to get to the bottom of this claim by Raju and his true identity."
Sonali Naik, who essays the role of Pushpa says, – "It was hard to keep a straight face when I heard my on-screen husband will be playing a 10-year-old child artist. I was so excited and nervous about this series of episodes. Pushpa is so surprised that she takes a lot of time to process how this child knows so much about his husband and her. I am waiting till the audience gets to know how Pushpa handles such a shock."