Popular actor Pulkit Bangia replaces Zeeshan Khan in Zee TV's Kumkum Bhagya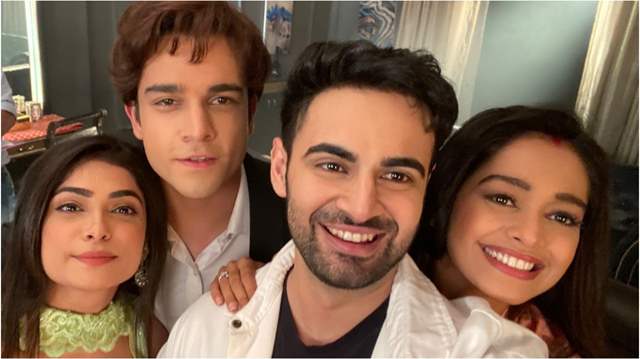 Zee TV's popular fiction show, Kumkum Bhagya, has been an audience favourite courtesy of its intriguing plot and authentic portrayal of relatable characters like Ranbir (Krishna Kaul), Prachi (Mugdha Chaphekar), Rhea (Tina Philip), Shahana (Aparna Mishra) and Aaliya (Reyhnaa Pandit). While all the stars have been working round the clock to keep their viewers entertained, it looks like they are in for some high-octane drama and twists in the upcoming episodes. Popular television actor Pulkit Bangia has stepped into the role of Aryan Khanna in place of Zeeshan Khan and looks like he is all set to bring some calm in Ranbir and Prachi's life.
Aryan, who is Aaliya's son, is back to help Ranbir resolve his issues with Prachi and make their relationship stronger. Aryan has always been Ranbir's support system and whoever will think of harming Ranbir will first have to face Aryan. While the character has been away for the past few months, Aryan has returned to sort out Ranbir – Prachi's misunderstandings. But it won't be without some drama! What's more, is that Pulkit Bangia is kicked about being a part of Kumkum Bhagya.
As Pulkit Bangia reveals, "Zeeshan Khan played the role of Aryan earlier and I must say that he has set a high benchmark in terms of acting and performance. It is not an easy task to fit into someone else's shoes, but I am enjoying the challenge. In fact, Aryan has re-entered to end the misunderstandings between Ranbir and Prachi, however he will have his own parallel story too. The mischievous young man will surely entertain everyone with his antics and with a substantial part to play in the tale this time around, I am quite kicked. I am sure everyone will relate with him as the story progresses and fall in love with him all over again."
He further added, "I am really happy to be a part of Kumkum Bhagya. It is a popular show which has been on-air for nearly a decade now. Associating with such a show has been one of my biggest achievements till date. In fact, I got selected for the show relatively quickly as well. I had actually given an audition and a look test for Aryan's role and immediately that night, while I was on my way home from an event, I got a call from the production saying that I have been locked in for the role. I didn't think twice and accepted their offer, and I must mention that I am excited to learn and grow through this show. I have already started shooting and I have developed a great bond with everyone on the set. I just hope that I can do justice to the role by giving my best in each sequence."
While Pulkit's entry will make all #PranBir fans jump up with joy, it will be interesting to watch what happens when Pallavi tries to take her grandchild away from Prachi!