Dev and Rishita returns to Somnath; shocked to see Pandya family working for Janardhan in 'Pandya Store'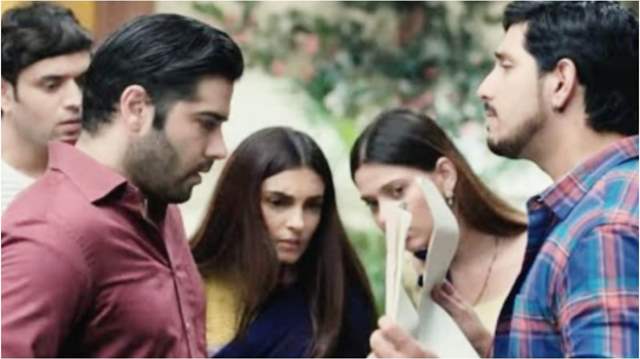 Star Plus show 'Pandya Store' has become quite intense. The current track of the show revolves around Pandya family facing one of the toughest test of times as their beloved Pandya store has been burned to ashes while Dev and Rishita continue to have major rifts with the Pandya family. Gautam blamed Dev for the fire at Pandya store which left him furious and now he decided to not return to Pandya house and go to Ahmedabad with Rishita so that she can stay away from stress and have a smooth pregnancy.
In the turn of events, Suman ends up getting a paralytic stroke adding to the plight of the family. Family members take Suman back to their house and motivates her to get better. Dhara promises to get Dev and Rishita back at the Pandya house by hook or crook. Dhara asked Gautam to take Janardhan's offer to working at his house. Gautam meets him and asks him to give him the job. Janardhan finds it fishy and asks him to keep his property papers mortgage with him as he can not trust him. Gautam agrees and states that along with him, other members of the family would also accompany him.
Janardhan disagrees but Gautam convinces him. Kamini asks Janardhan to not take the risk by keeping the entire family as servants at the Seth house but Janardhan doesn't listen. Shiva gives Gautam fake house papers and the entire family gets ready to work as servants at Janardhan's house.
Furthermore, Janardhan asks Gombi to wipe the juice that spilled on the floor. Gautam adheres. Rishita and Dev enter the house and gets shocked watching the same. Gautam smiles.