Netflix launches 5 new films as part of its Films Day; features Rajkummar Rao, Tabu, Tamannaah Bhatia among many other prominent stars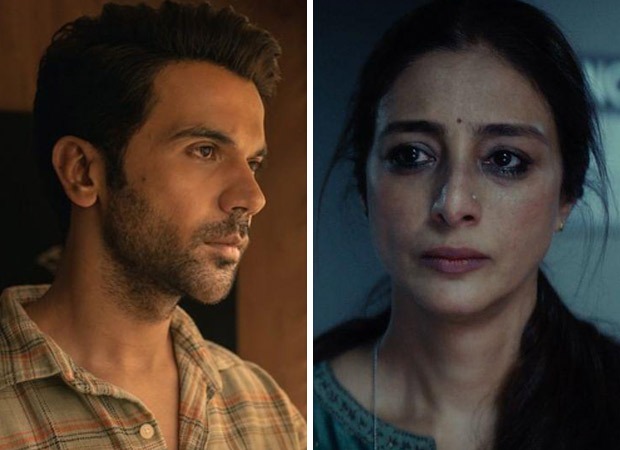 As part of its new campaign, Har Din Filmy, Netflix launched multiple projects across genres. From sharing behind-the-scenes to posters to teasers, the streaming platform shared glimpses from these forthcoming films on Instagram to give the audience a brief of what they can expect from these movies. Stars like Rajkummar Rao, Tabu, Tamannaah Bhatia, Sunny Kaushal, Yami Gautam, Sanya Malhotra, and Riteish Deshmukh, among others are a part of the films that are included in this campaign. Have a look at films that were launched today.
Netflix launches 5 new films as part of its Films Day; features Rajkummar Rao, Tabu, Tamannaah Bhatia among many other prominent stars
Netflix launches 5 new films as part of its Films Day; features Rajkummar Rao, Tabu, Tamannaah Bhatia among many other prominent stars
Photos: Mouni Roy, Abhishek Kapoor and others snapped at Izumi in BandraRhea ChakrabortyKritika KamraNeha SharmaNeha SharmaNeha SharmaNushrratt BharucchaNushrratt Bharuccha
Next
Plan A Plan B starring Riteish Deshmukh and Tamannaah Bhatia
Netflix launched the teaser of this romantic comedy, Plan A Plan B which gives us a glimpse into two incompatible worlds, one of a match-maker and one of a divorce attorney. It is to be seen if these two worlds collide and will the matchmaker and divorce attorney fall in love. Sharing his thoughts on this film, lead actor Riteish Deshmukh shared, "It has been a wonderful experience working on this film – and I am truly excited for my film debut on Netflix across 190 countries. Opposites, coming together – always make for a fun watch and we hope the audience enjoys the movie as much as we enjoyed making it!"
The leading lady, Tamannaah Bhatia added, "It has been an absolute blast working with Riteish and the entire team of Plan A Plan B. The film brings a completely fresh dynamic to the audience and we are so excited for them to see it!" The film also stars Poonam Dhillon, and Kusha Kapila among others and is directed by Shashanka Ghosh. Plan A Plan B will premiere on September 30.
Monica, O My Darling starring Rajkummar Rao, Huma S. Qureshi, and Radhika Apte
Directed by Vasan Bala, Netflix unveiled an exciting sneak peek of its upcoming crime-drama thriller Monica, O My Darling by sharing photographs of actors who play a pivotal role in this exciting and mysterious satire-laced crime thriller. The film features an ensemble cast including Rajkummar Rao, Huma S Qureshi, Radhika Apte, Sikandar Kher, Bagavathi Perumal, Akansha Ranjan Kapoor, Sukant Goel, and Zayn Marie Khan.
Director Vasan Bala shared, "Monica, O My Darling has been a dream project for me and we cannot wait to entertain everyone with this twisted crime comedy brimming with mystery and drama. Joining forces with Matchbox Shots and Netflix along with our brilliant ensemble cast to bring to life this unique story has been an absolute pleasure." Monica, O My Darling is a neo-noir project that is an ode to movies about 'the perfect plan that led to mayhem in the lives of the people involved'. It promises to be a blend of lust, blackmail, betrayal, blood, mystery, and some robots crushing human skulls. The film will be a dark and devilish roller coaster whodunnit crime drama where survival is the key.
Chor Nikal Ke Bhaga starring Sunny Kaushal and Yami Gautam
Netflix announced its upcoming suspense thriller Chor Nikal Ke Bhaga and revealed an intriguing behind-the-scenes scoop that gives the viewers a glimpse of what went behind the making of the film. The suspense thriller is produced by Maddock Films, Dinesh Vijan, and Amar Kaushik, helmed by Ajay Singh, and stars Yami Gautam and Sunny Kaushal.
Speaking about it, Dinesh Vijan shared, "Yami and Sunny both have been exceptional in their last respective releases. To cast them together and bring this film to life has been an absolute delight. Maddock's past association with Netflix for Mimi and Dasvi has been very successful and now we're looking forward to releasing Chor Nikal Ke Bhaga on their platform and have a global audience for the film leveraging their reach."
Khufiya starring Tabu
Netflix today unveiled the first look of its upcoming spy drama Khufiya, written and directed by the legendary Vishal Bhardwaj. The first look video reveals an exclusive montage of scenes from the film, giving the first glimpse of its intense, gripping characters. Based on the novel 'Escape to Nowhere' written by ex-Chief of Counter Espionage Unit of R&AW, Amar Bhushan, the film takes you on a journey of an R&AW operative-Krishna Mehra, who is assigned a very crucial mission which leaves her juggling between her dual identity as a spy and a lover. It also stars Ali Fazal, Ashish Vidyarthi, Wamiqa Gabbi, and Azmeri Haque Badhon in pivotal roles.
Expressing her thoughts on Khufiya, Tabu shared, "As an actor, I have always wanted to be a part of different stories and narratives. With the character that I play in Netflix's Khufiya, I have been extremely fortunate to explore a very distinct story. Working with VB (Vishal Bhardwaj) is always a pleasure and a very rewarding experience. We're excited to work with Netflix and bring the film to entertainment lovers across the world." Vishal Bhardwaj, the writer, director, and producer of Khufiya shared, "Working on films that explore people, characters, conflicts, and relationships is something I truly enjoy. Khufiya is a really special project for me. The entire team has worked very hard to create a suspenseful slow-burning thriller and with Netflix, we are thrilled to present the film to audiences globally."
Kathal starring Sanya Malhotra
Netflix dropped the motion poster of its much-anticipated satire Kathal which also stars Anant Joshi, Vijay Raaz, Rajpal Yadav, Neha Saraf along with Sanya Malhotra. The film is a dramedy, set in a small town, and centers around a young police officer, Mahima, played by Sanya Malhotra who is adamant to solve a bizarre case of missing jackfruit (kathal) belonging to a local politician. It is the directorial debut of Yashowardhan Mishra, who wrote the film along with the veteran, award-winning writer Ashok Mishra.
Yashowardhan Mishra, the debutant director and writer added, "As a creator, I always endeavor to create entertaining and heart-warming content that reflects the times we live in. Kathal is one such quirky tale set in heartland India starring Sanya Malhotra, Anant Joshi, Vijay Raaz, Rajpal Yadav, and Neha Saraf. I'm very excited to collaborate with Sikhya, Balaji, and Netflix and tell this unique, genre-blending story with an Indian heart to a global audience." Kathal is produced by Sikhya Entertainment and Balaji Telefilms Ltd.