Vatsal Sheth on 'Adipurush', planning to work on OTT & Gujarati film debut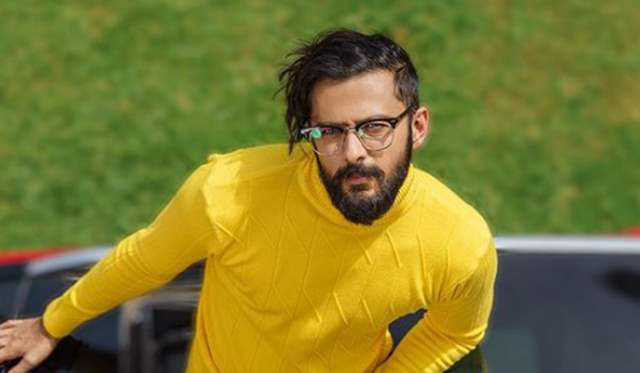 Actor Vatsal Sheth hasn't quite been a part of projects on the small or big screen for a while now and to make things worse, he was one of the first ones to be struck with COVID-19 in the second wave back in April 2021. But now, after recovering from that, the actor is all set and rolling to have a fantastic 2022 where he has completed shooting for the mega film, Adipurush that stars Kriti Sanon, Sunny Singh and Prabhas in lead roles and apart from that, his Gujarati film debut, Hun Maari Wife Ne Ano Husband is all set for a theatrical release soon as well.
In a recent interview with ETimes, Sheth talked about shooting for another film and wiling to explore the OTT space as well. He first said, "The second half of 2021 was good for the entertainment industry in India – we were able to resume work, good content was being created and theatres reopened to 100 per cent capacity. I ended the year on a high -I wrapped up Om Raut's multilingual film, Adipurush, one film that I am very proud of. I got to work with a fantastic ensemble cast and have a terrific role." The Malang actor who was set to make his debut in regional cinema in 2020 confesses that he's relieved that his long-delayed Gujarati film's (Hun Maari Wife…) post production is now over and the film is ready for release. "My debut Gujarati film is a light-hearted rom-com shot entirely in London and was one of my pre-pandemic projects. I am optimistic that once the COVID scenario improves and the third wave is over, cinema halls will once again go back to their full occupancy level and people will watch films in theatres."
Talking about the will to explore OTT space, he said, "A good actor is one who can learn and unlearn throughout his/her career. None of us can afford to be complacent at any point." About the OTT space, he said, "OTT has changed the screen habits of urban Indians. Look at the popularity of Squid Game, its success clearly depicts that language is not a barrier anymore if you have a good concept in hand. Currently, I am in talks for a couple of OTT projects, it will be interesting to explore this medium."
I wrapped up Om Raut's multilingual film, Adipurush, one film that I am very proud of. I got to work with a fantastic ensemble cast and have a terrific role.
–
Given how he has been in films and willing to explore OTT space, one wonders if TV has taken a backseat for Sheth. To this, he said, "I had some film commitments and I wanted to devote time to those. Doing a daily soap is time consuming and I didn't have the bandwidth to handle TV and films at the same time. It wasn't feasible." Vatsal adds, "TV hasn't taken a backseat. I am waiting for a good show and dates that match and I will take one up post that. TV's popularity continues to be massive – loyal viewers have not moved on to OTT entirely. Plus, Hindi TV is also trying to be more in sync with what the millennial audience wants to watch. The makers are trying out some interesting concepts. I will come back on TV whenever I come across a good project."
We are sure the actor's fans will be seeing him on-screen in a new project soon indeed.