Anirudh arrested in Chandrachur's murder charges; Bondita to fight the case in 'Barrister Babu'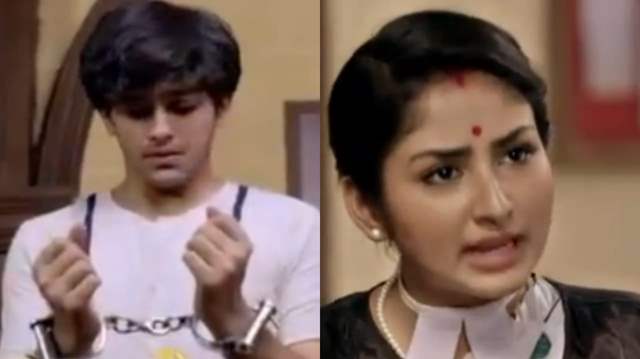 It has been at the forefront in reporting updates about Colors show 'Barrister Babu'. We exclusively reported about actress Ketaki Kulkarni being replaced in the show by Saumya Shetye as Tapur. Ketaki wasn't comfortable with the upcoming track of the show
Colors' show 'Barrister Babu' has kept the audience entertained. The current track has left Anirudh and Bondita fans super happy as after a long struggle finally Anirudh and Bondita are married. In the previous episode, Chandrachur was quite upset with Anirudh and Bondita's wedding. On the top of it, Anirudh and Bondita made Chandrachur apologize to Tupur, leaving him revengeful.
In order to take revenge from Anirudh, Chandrachur decided to rape Bondita. In the previous episode, Anirudh finds Chandrachur in Bondita's room. Well, the upcoming episodes of the show will bring around an unexpected twist for the viewers of the show.
Featured Video
As per the new promo, Anirudh chases Chandrachur and tries to stop him but in the course of their fight, Chandrachur falls in a deep river. Police arrest Anirudh in Chandrachur's murder charges.
The court announces that in Chandrachur's murder charges, Anirudh will be hanged till death. Bondita makes a grand entry in the courtroom and announces that she'll fight the case for Anirudh and will prove his innocence. Anirudh feels proud of Bondita. Have a look at the promo:
Looks like quite an interesting track waits for the viewers of the show.
'Barrister Babu' is produced by Shashi Summet Productions and has a stellar star cast including actors like Pravisht Mishra, Anchal Sahu, Rishi Khurana, Sadiya Siddiqui, Diksha Tiwari among others.