Archana Puran Singh on criticism of her not doing anything and sitting on 'The Kapil Sharma Show'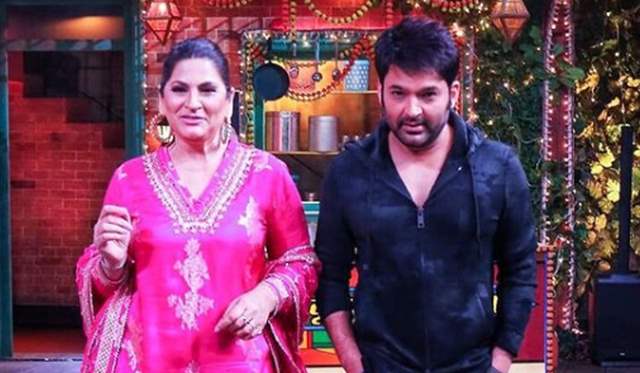 The fans of comedy and especially comedian Kapil Sharma were in for a treat indeed recently when the show finally made its return after a brief seasonal break. One of the constants for the show over the years has been that of having a special judge on a seat all the time.
Earlier, it used to be cricketer and politician Navjyot Singh Sidhu for a long time but actor Archana Puran Singh became the one to replace him on the seat after the former had to step down due to some controversies.
But ever since then, Singh has been criticized for having it easy of 'just sitting on a chair doing nothing.' Even then, she has been the subject of jokes which began with her replacing Sidhu and now that Sidhu has resigned as Punjab Congress Chief recently, it gave rise to rumors that he might return as he special judge on the seat. Talking about it with ETimes TV, Singh said, "This is a joke that's cracked on me for many years now. I don't care and I don't take it seriously at all. And if Sidhu would seriously re-enter the show in my place, I will have many other things to do, which I have refused in the past few months. Since I am shooting for two days in a week for the show, I can't take up any assignment, which is out of Mumbai or India. In the past few months, I got several opportunities to shoot in London and other foreign countries but I had to say a no because of my commitment to the show."
Featured Video
She shared how Kapil himself, Kiku Sharda, Krushna Abhishek and others are very respectful towards her and the jokes are always in jest and even discussed. She said, "Kapil's show writers come up with all kinds of jokes and I can't help but laugh at them because they are funny. It is a task to come up with gags everyday and keep the show running for the last 10 years. But all those who feel I don't have anything to do in the show should come on the sets to see how it is not easy to sit 6-7 hours in a particular position, facing the stage. I have to constantly sit in an angle for 4-7 hours on that sofa and face the stage, listen to every joke that's cracked and then react to it."
She added, "Every time we don't take up an assignment to do something meaty and serious. Sometimes, an actor does want to have some fun and enjoy good humour and Kapil Sharma's show gives me that. I enjoy reacting to their gags and at the same time laugh at myself, too."
We can safely say that The Kapil Sharma Show seems rather incomplete without Archana Puran Singh as of now, isn't it?