Be it in reel or real life, weddings are always quite a big occasion: Tushar Chawla of 'Aggar Tum Na Hote'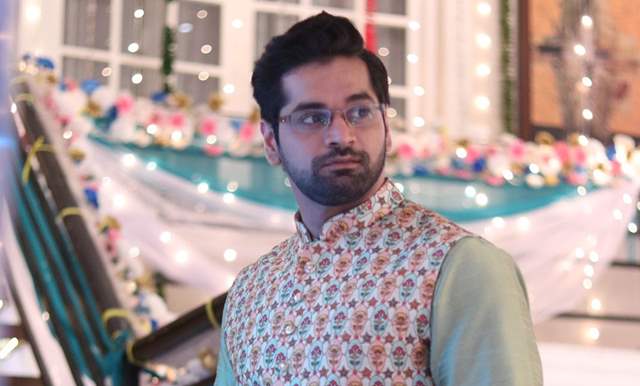 Tushar Chawla says the wedding track in 'Aggar Tum Na Hote 'is going to be a surprise. The actor plays the role of Anand in this Jatin Sethi, Mahesh Pandey and Piyush Gupta production. "One of the highlights of the wedding track is the revelation of what is going to happen in the future of the story. The wedding track, apart from being very crucial for the show's progress, will also define the relationship between Anand, Niyati (Simran Kaur) and Abhimanyu (Himanshu Soni). Not to forget, even the set will be totally glittery and glamorous," he says.
Tushar will be wearing a special sherwani for the show, like "a dulha would wear". He adds, "I believe sherwani on Anand will be a total paisa vasool look. There will be a major twist in the story that you will have to watch for yourself in the upcoming episodes. All I can say is that it will be quite interesting for the viewers because this twist changes every equation between the three major characters – Anand, Niyati, and Abhimanyu. You will also get to see the changes in the relationship between the three characters. I believe it might also affect every viewer's personal attachment with these characters in an interesting way."
Wedding tracks always grab attention. "Be it in reel or real life, weddings are always quite a big occasion for everybody associated with it. Therefore, it always attracts attention. For our show, the wedding track will totally change the feel of the show. Moreover, there's so much going on between every character that's not yet revealed. Therefore, the track will be an eye-opener for everyone," says the actor.
In every show, wedding tracks give ample opportunity to dress up and create a lot of drama. "Yes, I extremely enjoy such sequences as an actor because then all I have to do is play the situation rather than the character and that itself would create drama, tension, and conflicts. It will also resonate more with the viewers unlike typical saas-bahu dramas because our show is more grounded in reality. Like, what would actually happen in real life…As an actor, a realistic storyline allows me to be more natural which is exactly what I always look for while performing," he explains.