Gungun Uprari: "After having done two mythological shows, I'm doing this show with a unique concept"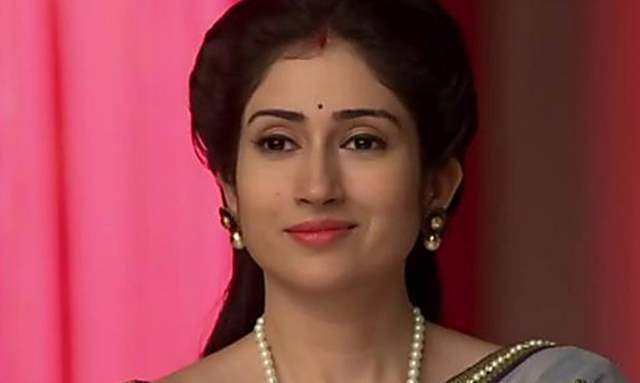 Star Plus is all set to launch their new show 'Udti Ka Naam Rajjo', with a heart-wrenching story of a young girl from the mountains and a reluctant saviour of hers on a quest to help discover her past. Divyangana Jain will be seen in yet another daily soap in the key role of 'Kalindi'.
Gungun Uprari has played many roles on television, some of which have been mythological, and she continues to deliver her best in every scene. Her character of 'Manorama', Rajjo's mother, in 'Udti Ka Naam Rajjo' is inspiring and playing her comes naturally to Gungun. Her chemistry with on-screen daughter is perfectly aligned with what she might feel for her own.
Gungun Uprari on being a part of 'Udti Ka Naam Rajjo', "I'm very excited because it's a Star Plus show. After having done two mythological shows, I'm doing this show with a unique concept, so it's perfect for me. As for my character, even my daughter is more or less the same age and it helps me connect with Rajjo's character on-screen. I literally get goosebumps in every scene while playing this character. I can feel 'Manorama', my character's situation in every scene. So, the emotions are very real and that's why I'm very excited to do this show. The storyline is definitely the most intriguing where you will find it easy to connect with each character. I actually feel like the story chose me. When Mukta Dhond narrated the story to me, it felt somewhat similar to my life. It's going to be rocking!"
A Mukta Dhond creation, produced by Bits and Bots media, 'Udti Ka Naam Rajjo' will soon delight the fans and viewers with a unique and realistic storyline which they will relate to, and great performances by the talented cast which include Celesti Bairagey, Rajveer Singh, Gungun Uprari and many others.
We are curious to know what fate awaits Gungun's character as she tries her best to overcome her past and help her daughter 'Rajjo' in any way she can. How will 'Manorama' shield and protect her daughter 'Rajjo' from a fate similar to hers?