Here's how Zee Rishtey Awards celebrated the 'Pyaar ka Celebration' episode with the couples of Zee Kutumb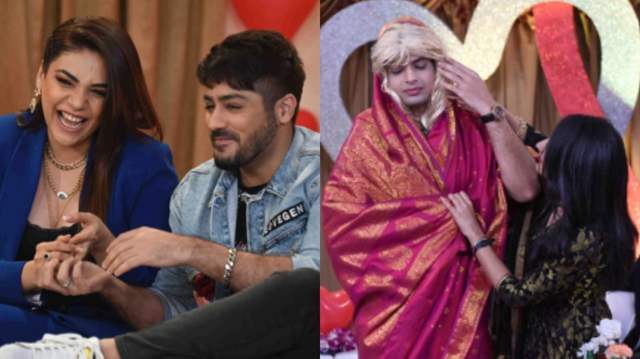 It's that time of the year once again when Zee TV acknowledges the contributions of innumerable actors, directors, producers, creative teams and technicians who work round the clock to bring you all your favourite daily primetime shows with the celebration of 'Zee Rishtey Awards'. The awards show will be a mega spectacle that will celebrate the deeply cherished relationships viewers share with their favourite characters, and they, in turn, share with their respective show families and above all else, the special Rishta Zee TV, as a channel, shares with its loyal audiences through a grand 'Rishton Ka Tyohaar'.
The viewers are in for some treat this year with Zee Rishtey Awards' special episode 'Pyaar Ka Celebration'. The reel life couples on the shows like Neelam Oberoi (Smita Bansal)- Virendra Oberoi (Uday Tikekar) from Bhagya Lakshmi, Sanjay (Hitesh Bharadwaj)- Paragi (Akshita Mudgal) from Iss Mod Se Jaate Hain, Rajvardhan (Sooraj Thapar) – Babita (Sonica Handa) from Meet, Srishti (Anjum Fakih) – Sameer (Abhishek Kapur) from Kundali Bhagya, Gajendra (Avinash Wadhawan) – Manorama (Anita Kulkarni) from Aggar Tum Na Hote and Gajvardhan (Sundip Ved) – Meenakshi (Utkarsha Naik) from Tere Bina Jiya Jaye Na came together to play some fun games and express their love for their partners as a part of the celebration for the episode.
These Jodis had a gala time while shooting for the episode where they sang for their partners to win their hearts once again, took lie detector tests to prove their love, played a game where they were blindfolded and had to find their partners and even made funny, entertaining sketches of each other. That's not it, they also had a party and danced together. While Sanjay decided to dress up as a woman wearing a saree and a wig to impress Paragi, Rajvardhan tried his hands at making some Rotis for Babita and kicked up a notch.
Well, we all are extremely excited to watch the fun games and the love between all these couples.