Imlie: Malini plans to aggravate Imlie and Aryan's hatred for each other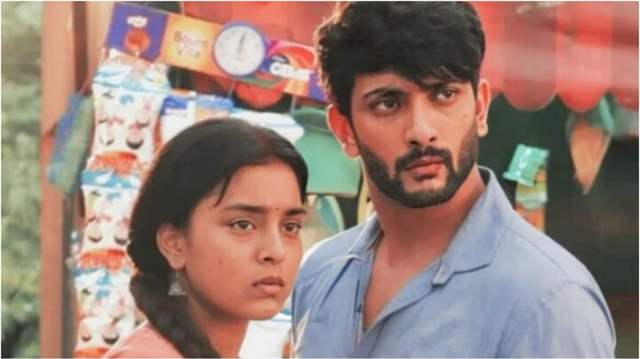 Star Plus show 'Imlie' is gearing up for a major twist. The show is becoming quite interesting with each passing episode. The current track of the show revolves around Aryan ending up at Pagdandiya and wanting to get an apology letter for doing a counter story on Bhaskar Times' report. Aryan has bought the place where Imlie worked and has now become her boss. Malini has also ended up in Pagdandiya to make sure that Aryan and Imlie stay away from each other.
In the upcoming episodes, Malini and Aryan discuss about the matter and Malini gets impressed with Aryan's paperwork and plan of action. Aryan asks Malini to return to home as he will not leave Pagdandiya unless and until Imlie apologises to him. Malini understands that Aryan loves Imlie and that's the reason why he is staying there and is covering up his love with hatred.
Imlie puts cow dung on walls and sing to kill time as there's no other work to do. Aryan gives her a work that of a junior but Imlie accepts it wholeheartedly. Cheeni asks Aryan to come to his school for a speech competition. Imlie also ends up in the school for the competition as Aryan assigns that project to her. Imlie and Aryan share their tashan at the school. Imlie notices two men taking some boxes that smells bad. Later, it is revealed that Malini has sent spoiled laddoos for the children and they fall sick after eating the same.
Furthermore, Aryan gets Imlie arrested while Imlie tries to prove herself innocent.