It was my mother's wish to see me in Khatron Ke Khiladi: Faisal Shaikh aka Mr.Faisu on being a part of KKK 12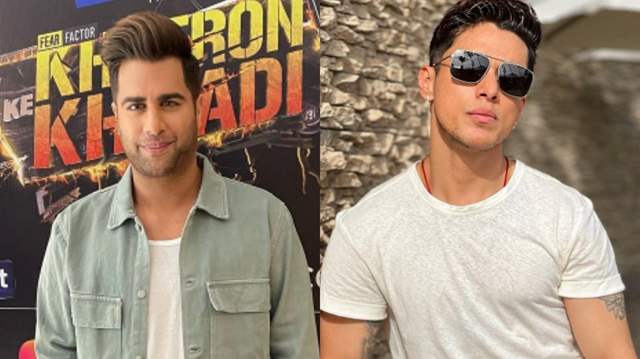 There isn't a single social media user who is unaware of the popularity of 'Mr. Faisu.' The digital sensation who is currently giving a tough competition to his co contestants in Colors Tv's upcoming stunt based reality show 'Khatron ke khiladi 12' in Capetown, got in an exclusive conversation with us and spoke his heart out on his journey in the show, the stunts and a lot more. We asked Faisu to define his journey in the show so far and he said,
"I have always been an adventourous person. I have tried sky diving in the past when I was in Dubai and I believe that too is a stunt in itself. However, Khatron Ke Khiladi is far different from that experience. The stunts here are different. There are days when I am happy and days when I am sad. I get sad when I get a fear fanda and realize I am close to being eliminated and I am elated when I perform my stunts well in the first go. This experience of happiness and sadness together that I am living here is amazing and I am thoroughly enjoying it. I used to watch it on television and now I am living it."
We asked Faisu about his first reaction when the show was offered to him and what made him say yes to the show. To this, the popular influencer replied,
"The first thought I had was of my mother. My mother is a huge fan of the show and of Rohit Shetty too. I was so happy when I conveyed this to Rohit sir. When my mother would watch this show she'd always tell me that if I ever get an offer for Khatron Ke Khiladi, I should take it up. So when the show was offered to me, I immediately called my mother and I told her that I've got the offer of the show. She asked me to go for it. Well, my will power and mental strength that was on 70 percent went up to 200 percent when my mother asked me to go for the show."
Further Faisu also revealed his pre stunt rituals and said,
"I call my mother before every stunt and she makes me recite prayers. People believe that this show is all about physical strength. But I believe that mental strength is equally important and that I get it from my mother."
Faisu, who is one of the biggest digital sensations in India has been giving a very tough competition to all his co contestants in the show and has been emerging as one of the strongest contestants of this season. Khatron ke khiladi 12 is all set to primere on the 2nd of July on Colors TV.