Jacqueline Fernandez to launch fitness app
The gorgeous Jacqueline Fernandez, who has been an epitome of beauty and fitness, is now all set to help everyone with some of the fitness secrets in the form of an app that she will be launching soon. As per the market buzz, the said app is being designed in order to reach out to the health freaks and keep them up to date with different forms of exercises. According to reports, Jacqueline Fernandez wants to update the fitness freaks about the innovative workout methods like Pilates, Total body Resistance Exercise (TRX), dance and training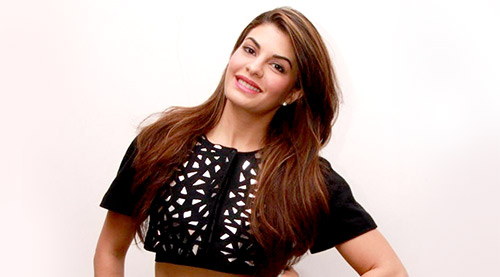 The gorgeous Jacqueline Fernandez, who has been an epitome of beauty and fitness, is now all set to help everyone with some of the fitness secrets in the form of an app that she will be launching soon. As per the market buzz, the said app is being designed in order to reach out to the health freaks and keep them up to date with different forms of exercises.
According to reports, Jacqueline Fernandez wants to update the fitness freaks about the innovative workout methods like Pilates, Total body Resistance Exercise (TRX), dance and training.
If the fitness app becomes successful, then, Jacqueline is apparently keen on launching fitness centres that will have a variety of activities to stay fit.