Kabhi Kabhie Ittefaq Sey to take a leap; Anubhav to save Gungun's life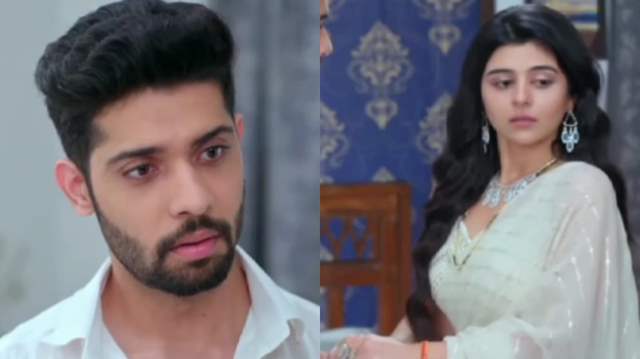 Star Plus show 'Kabhi Kabhie Ittefaq Sey' is getting quite interesting with each passing episode. The current track of the show revolves around Anubhav being insecure about Gungun's growing proximity with Armaan. Gungun was quite busy with work and couldn't give enough time to Anu and that's the reason Anu has started feeling insecure about her.
In the upcoming episodes, Gungun tells Anubhav about her ailment and Armaan's offer of going to US for treatment. However, Anu doesn't believe her and they end up in an argument. Anu's Bade Papa also supports him while Gungun is in a delimma to handle the situation.
Later, Anubhav will be seen blaming Gungun of not having any ailment and accuses her that she wants to go to US just to enjoy with Armaan. Gungun gives tight slap to Anubhav after hearing this.
Now, India Forums have an exclusive update about the upcoming track of the show. According to sources, the show is set to take a short leap of a year. Post leap, Gungun's health would deteriorate and Anu will be seen neglecting her. However, Anu will end up doing a major discovery as a scientist which will help Gungun's health to bounce back to normal. Gungun and Anubhav reconcile and live happily ever after.
'Kabhi Kabhie Ittefaq Sey' will telecast it's last episode on 20th August 2022. The show is produced by Cockcrow and Shaika Entertainment. The show has a steallar star cast including actors like Yesha Rughani, Manan Joshi, Ankit Bathla among others.