Did you know Abhishek Bachchan changed Bosco Martis' name?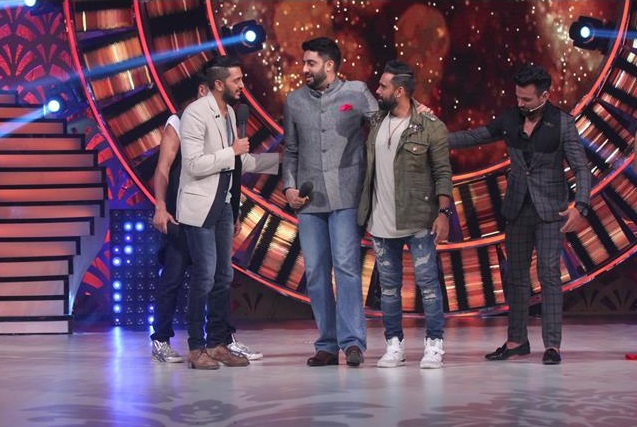 Bollywood's most talented choreographer Bosco Martis, who is presently seen judging &TV's So You Think You Can Dance has a new name. The ace choreographer will now be called as Bhaskar instead of Bosco. Well, it's not that the national award winning choreographer – Bosco is now following an advice of a numerologist. It's because of his best friend in the industryAbhishek Bachchan. Surprised!
The upcoming episode of &TV's So You Think You Can Dance will see Team Housefull 3 take the stage by storm.
During the shoot, Abhishek Bachchan reveals that he advised the talented choreographer Bosco to change his name to Bhaskar.  Abhishek revealed a story behind this decision as well, he adds, "I met Bosco Caesar for the first time while I was shooting for Shararat in 2002 where the duo was choreographing for us in the film. At that time, not too many knew who Bosco and Caesar were… that's when I told them their name. It was really difficult to remember such names and they do not work in the Bollywood. So I started calling Bosco Caesar as Bhaskar Sridhar and it stuck."