Pandya Store's Shiny Doshi: Fans tell me they cried with Dhara and it only means your emotions touched them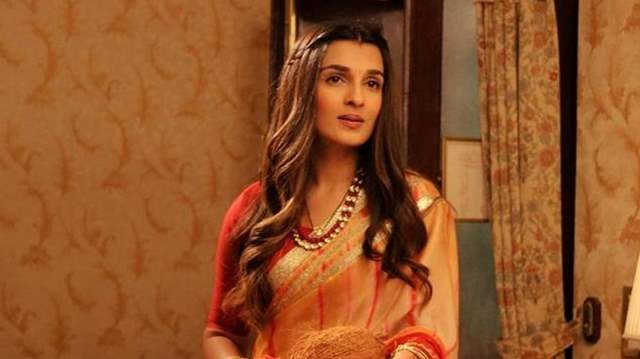 Pandya Store actress Shiny Doshi aka Dhara, has been receiving a lot of love for her role in the show and is a character that has found a place in the hearts of all its fans. The actress has gone on call this show one of her bests, and the fans do agree after all. She spoke to India Forums earlier about how the show is nothing of over-the-top drama and it in fact well conveyed in more ways than one.
She said, "I don't get time to watch other shows, to be honest, so I don't know what is happening in other shows. Sometimes if mom is seeing something and I walk in, so I see. I can't talk about other shows, but I feel I am blessed that I signed Pandya Store because things happen in very real space and we try our best to do it. So many times a lot of things are written on the script but the creative feel that we can make it more real and show it in a subtle manner, but the drama is also important, it is TV, who will watch my show if there is no masala, drama, romance, etc. There has to be an additional sense of drama that holds the audience and that has been shown very aesthetically in our show. One won't feel while watching our show that something is added forcefully, so I am really blessed."
She adds, "It is not like I haven't done it, I have done it in my past shows but at that time those things were working out for the aduience. But now, the times have changed, people relate to every scene or nuance, as they are being observed well. People relate to you when they have been in a similar situation or when they feel the actor performing in a similar situation in life and that is when things start sticking to you. Our show has been made in such a space that the audience can relate to it. It is not any rocket science, it has been well conveyed."
Ask her about the first hand response she has been receiving so far and she says it has been full of compliments for her acting. "So far, whatever shows I have done in the past, I have received compliments saying that you are looking beautiful, you are pretty, and things like that, but with this show, people have been praising my acting skills. More than anything else, that is what they are talking about. You go on any picture of mine and you will find a couple of comments saying that 'ma'am we love your acting. 99% of messages are about the acting and my job is done and well done. If people think that it is going well, it is good. I get messages so many times saying that in a particular scene, we also cried with Dhara, and when you can do that, it means your emotions have touched them," says Shiny.
Pandya Store also features Mohit Parmar, Kanwar Dhillon, Kinshuk Mahajan, Alice Kaushik, among others in pivotal roles.