Rajveer Singh opens up on 'Qurbaan Hua' going off-air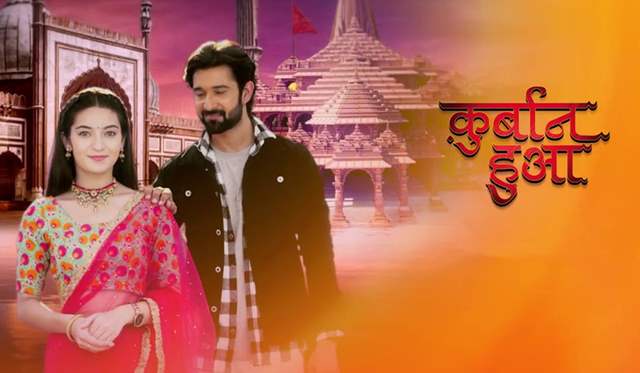 Zee TV has been struggling to keep the numbers going lately where its usually topping bhagyas, Kundali Bhagya and Kumkum Bhagya have been out of the Top 5 for multiple weeks now. Owing to that, the channel has been missing out on the overall numbers as well where other shows have not been performing well enough as well.
Even then, Qurbaan Hua, which went through an array of changes ever since it was launched back in February 2020 was performing relatively well. Clocking over 350 episodes, the numbers only began to get underwhelming in the past few weeks and hence the show is now all set to call it a wrap and go off-air. The show will be airing its last on 17th September 2021.
Featured Video
Talking about it with ETimes TV, leading man Rajveer Singh said, "When I was reading the last page of my script, it said 'Happy Ending' and I wondered how was it a happy ending because whenever a show gets over, you feel a bit sad that the journey is over." As one would remember, he replaced Karan Jotwani, the original lead and about it, he said, I am happy that I was able to take over this challenge of leading the show midway when Karan Jotwani decided to quit. It was challenging because everyone has preconceived ideas when a new actor joins an existing team. But I was able to fulfil people's expectations and convince the makers that I was a good choice for the role. Viewers also showed love and appreciation for our team. The show ran for 18 months and I think it is commendable in these times."
It is indeed commendable for the show to last this much and do so well so far. The show was produced by Sonali and Amir Jaffar.