Review: 'Sirf Tum' seems just another addition to standard tropes of a predictable 'love story'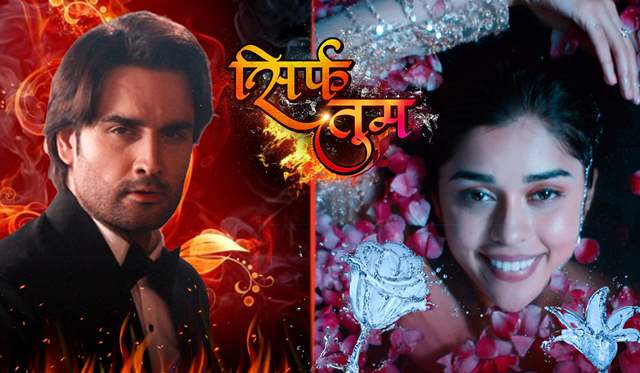 Colors currently doesn't have an out-and-out TRP topper except for Udaariyaan. The channel, once a leader with multiple shows in the list now only relies on Udaariyaan while other shows perform ranging from mediocre to decent.
In an ode to change that, the channel launched its new big-ticket show in the form of Sirf Tum that stars popular TV actors Vivian Dsena and Eisha Singh in lead roles. Having seen the first episode, here's what I thought about it-
The Plot
Featured Video
Eisha Singh
Eisha Singh
Set in a small city, the show begins with the Chattopadhyay family who is as patriarchal as anyone can imagine. The entire family fears their patriarch father and his old-fashioned mother and do things according to his liking and his rules. And a part of this family is Suhani (Eisha Singh), a kind-hearted, innocent, scared but intelligent young girl who has big dreams and aspirations but is so scared to do anything owing to her upbringing.
Her mother Sudha is the only person who understands her and helps her on her path to achieve the dream of becoming a doctor. As they sneak in to go to one of the best medical colleges around where Suhani is setting up to get admission, we meet Ranveer (Vivian Dsena), a college heartthrob who is seemingly brash and while popular also someone who runs the show and everyone fears him. The episode ends in typical style of Suhani and Ranveer crossing paths in an accidental collision.
The Good
Vivian Dsena
Vivian Dsena
One of the rare good things in this first episode has to be how Dsena looks. In essence, Dsena is still a young man but is still 33 years old while here he is playing a college student. He definitely looks the part and even though he had nothing to say in the first episode, being as good as he is, he made an instant impact.
Eisha Singh is also very young with her age but her experience of working on multiple TV shows is evident here. Playing the character she does, the easiest thing to do – is overdo it. Crying loudly, being overly dramatic with her character might have been the most common mistake to commit but Singh makes sure she doesn't do that. She only performs them with the needed amount of drama which is refreshing.
The Not-So-Good
There are more things to dislike than like about the first episode of the show. Nothing about this first episode seemed fresh. Almost every scene looked like a rehashed and re-worked version of any stereotypical film/show with basic love stories you have seen. There is a scene where the mother, Suhani and her brother literally switch to doing household chores when they realise their father is arriving home which will immediately make you think of an identical scene in the film, Iqbal. Apart from that, the standard trope of an accidental collision of the leads just made it worse because that is when the episode ended.
A lot has been said about a mega twist coming in the show as it progresses and I do hope it does. Because, there couldn't have been a more underwhelming first episode of a big-ticket show. Formulaic, basic, unoriginal and stereotypical – these are the only words I can describe with.
The Verdict
Vivian and Eisha
Vivian and Eisha
For now, purely based on this first episode, Sirf Tum looks like just another addition to standard tropes of a predictable 'love story.' A big twist or a big change in proceedings is what can be a saving grace and I give the show that benefit of doubt. The ardent fans of the actors will still watch it but it is for sure that the show does need something big to actually make a mark.