Surabhi Das of 'Nima Denzongpa' reacts on the show's off-air news, Suresh- Tulika's entry and more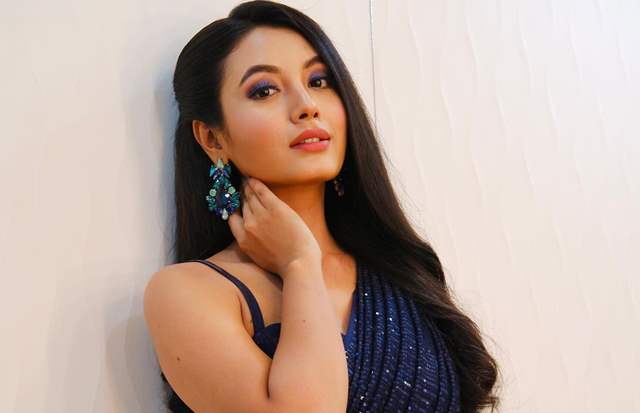 Colors' show 'Nima Denzongpa' has been successful in making the audiences fell in love with the show. The show has become quite interesting with the current plot. There have been constant news about the show going off-air. As per sources, Amar Upadhyay was supposed to enter the show in a promising character, however, since the show is slatted to go off-air, Amar has taken a step back and won't be entering the show.
Amidst all of this, the makers and the channel have introduced an interesting twist post which Suresh and Tulika will be seen entering the show. Due to plot change, Suresh and Tulika played by actors Akshay Kelkar and Sharmila Shinde left the show as Iqbal Khan and his onscreen family entered the show.
India Forums got in touch with actress Surabhi Das who plays the titular character of Nima in 'Nima Denzongpa'. When asked about the show's off-air news, Das said, "The show isn't going off air as far as I know. We are continuously shooting and there's not any news from channel or production house about the show going off air".
We asked the gorgeous actress about having good friends Akshay and Sharmila aka Suresh and Tulika back on the sets of the show, she stated, "I'm extremely happy for their comeback, we really share a very good bond not only in reel life but also in real life. Also audience wanted to see Suresh and Tulika again so here they are hopefully now people will give us more love. Also, lots of twists and turns coming with their comeback".
Are you excited for the upcoming episodes of 'Nima Denzongpa'? Hit the comment section below.