TRP Toppers: 'Ghum Hai Kisikey Pyaar Meiin' drops out of TOP 5 list; Bhagya Lakshmi rises up, 'Anupamaa' tops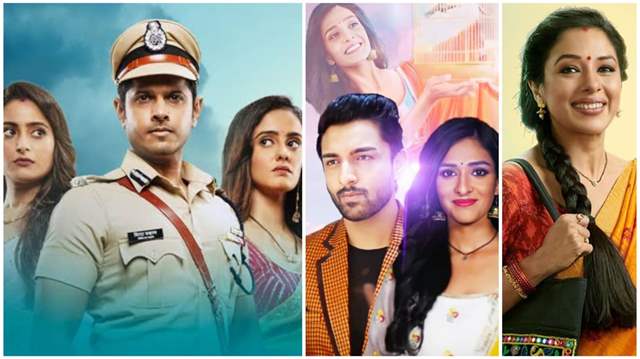 We are back with another week of reporting the numbers game and mentioning how your favorite shows performed this week. While some continue to be predictable with their performances, there are some changes to look at usually. After a week full of dramatic twists in the TV shows, the producers, channel as well as the viewers wait eagerly to know the TRP ratings of their favorite shows.
Without further ado, here we go-
No.5- Imlie
No.5- Imlie
While 'Imlie' has dipped down a little from its third spot over the months, the show secured a decent fifth position in the TOP 10 shows. With Malini's re-entry in the show, the TRPs can increase in the week. For this week, Imlie rated 2.0.
No. 4- Naagin 6
No. 4- Naagin 6
'Naagin 6' is doing pretty well since a couple of weeks. Pratha's return for revenge from Mahekk and Rishab has surely left the viewers intrigued resulting in improved TRP of 2.0. The upcoming track in which Pratha as Naagin might kill Mahekk is supposed to spike the numbers.
No.3 – Bhagya Lakshmi
No.3 – Bhagya Lakshmi
'Bhagya Lakshmi' has shown considerable growth in the numbers. The revelation track wherein Lakshmi was proved innocent worked wonders making the show a respectable number 3 with 2.1 TRP.
No.2 – Yeh Hai Chahatein
No.2 – Yeh Hai Chahatein
'Yeh Hai Chahatein' continued to perform brilliantly. The show secured the third position last week and now is number second show across all channels with a decent 2.1 TRP.
No.1- Anupamaa
No.1- Anupamaa
No points for guessing, Star Plus show 'Anupamaa' is handsomely securing the top positions since months and this week is no exception. The highlight being the margin between the top show and the number two show as 'Anupamaa' gets a whooping 2.8 ratings. In the forthcoming episodes, Shah's and Kapadiya's would lock horns which will surely boast the TRP numbers of the show.
Apart from the above shows, other shows that sustained well includes 'Ghum Hai Kisikey Pyaar Meiin' and 'Yeh Rishta Kya Kehlata Hai' (6th and 7th spot with 2.0 rating), Banni Chow Home Delivery (8th spot with 1.9 rating), Kundali Bhagya ( 9th spot with 1.8 rating) and Kumkum Bhagya (10th spot with 1.8 rating).
Major highlight of this week's TRP chart is that popular show 'Ghum Hai Kisikey Pyaar Meiin' considerably dropped and is now out of the TOP 5 . The show was initially undefeatable with its secured second position on the BARC charts with respectable ratings. Apparently, the current track wherein Pakhi successfully undergoes the embryo transplant has not been appreciated by the fans of the show resulting in the low numbers.
What are your thoughts on this week's TRP chart? Hit the comment section below.