Ram applies sindoor on Priya's forehead in Sony TV's Bade Achhe Lagte Hain 2?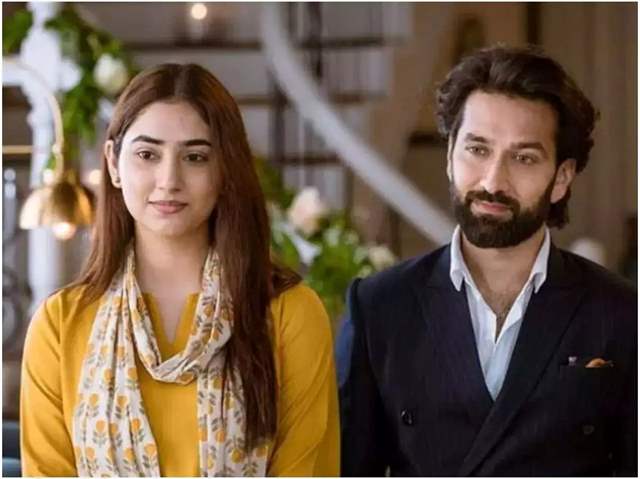 Though they have been separated by distance but never ever by heart. At long last, the audience-favourite couple of television, Ram (Nakuul Mehta) and Priya (Disha Parmar) from Sony Entertainment Television's Bade Achhe Lagte Hain 2 are finally arriving at a moment that everyone has been waiting for. After numerous fights and misunderstandings between the two over time, the love story of #RaYa seems to be starting all over again. This development however is not sitting well with Nandini (Shubhaavi Choksey), who is hating every moment of Ram and Priya coming back together.
While viewers have witnessed how their relationship has turned sour in the last half-decade, with Ram being bitter towards Priya, it will be interesting to see if while taking Priya's help to crack the deal with the minister and again develops feelings for her, also getting to know Pihu's reality. As destiny would have it, Priya will be seen entering the Kapoor house once again and wholeheartedly support Ram in these hard times. Priya will be seen organising 'Mata Ka Jagrata' and inviting Minister to the Kapoor house for the same. In the Jagrata Ram will be seen applying sindoor on Priya's forehead in front of one and all. It remains to be seen if this is a part of the plan or someone's trick or if Ram has truly started feeling for Priya. While everything seems to go smoothly, Ram will have a difficult time winning over Pihu, who doesn't like him.
The sequence is kind of shocking for Nandini who has always tried to keep Ram and Priya away from each other. Now too, Nandini won't let them easily reunite. She will do everything possible to keep them away like the way she had done it before.
– Shubhaavi Choksey Aka Nandini
Regarding the new development, Nandini aka Shubhaavi Choksey says, "The sequence is kind of shocking for Nandini who has always tried to keep Ram and Priya away from each other. Now too, Nandini won't let them easily reunite. She will do everything possible to keep them away like the way she had done it before. It's just Ram asking Priya to stay back and help him come out of the situation but whether he falls for her all over again is still not known. Nandini will make sure and warns Priya not to plan on coming back into Ram's life. I'm also looking forward to seeing how the story evolves and what Nandini does next."