TRP Toppers: 'Yeh Rishta…' continues to improve while 'Yeh Hai Chahatein' drops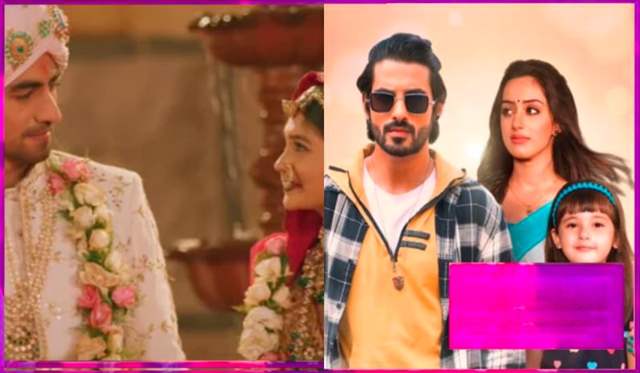 We are back with another week of reporting the numbers game and mentioning how your favorite shows performed this week. While some continue to be predictable with their performances, there are some changes to look at usually. Here we go-
Featured Video
5. Yeh Hai Chahatein
5. Yeh Hai Chahatein
Yeh Hai Chahatein stays on the 5th spot. The Star Plus has actually been rather consistent as it has now featured in the Top 5 more often than ever. And hence, for now solidifying its position with the 5th spot, the show has managed to grab a decent 2.0 points.
4. Imlie
4. Imlie
Imlie has also witnessed a great and consistent run in the TRP list and this week too, it has witnessed no development staying put on the 4th spot for umpteen weeks now. The show has improved and gotten better overall in context and it sustains well here with 2.1 points.
3. Yeh Rishta Kya Kehlata Hai
3. Yeh Rishta Kya Kehlata Hai
The on-going track in Yeh Rishta Kya Kehlata Hai is indeed one of the reasons one can constantly witness the changes and rising in numbers for the show. The show has down on the 4th or 5th spot for multiple weeks but the drama in the show these days is enough for it to stay put on the newly gained 3rd spot with 2.2 points.
2. Ghum Hai Kisikey Pyaar Meiin
2. Ghum Hai Kisikey Pyaar Meiin
After a mini drop a few weeks ago, Ghum Hai Kisikey Pyaar Meiin is now back to being consistent on the 2nd spot as one would have expected. The show is rock solid in the Top 2 with 2.4 points.
A thousand things can happen literally anywhere in the list but none of those things make any difference to the topper Anupamma. Another week has come here where the show is not only on the top again but does so with a ginormous lead of 3.0 points.
Which rise or fall surprised you the most? Leave in your comments below.