Yeh Rishta Kya Kehlata Hai: Akshara finds Vansh hiding Kairav; Abhimanyu agrees for surgery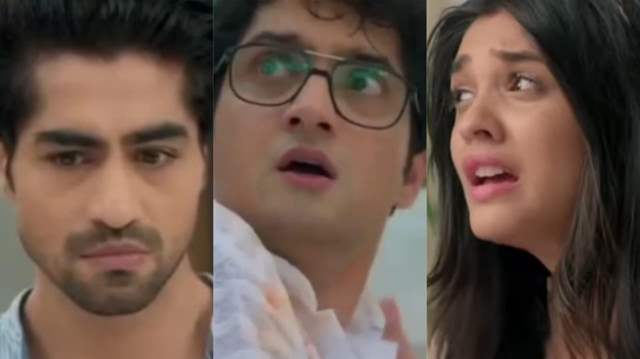 Star Plus show 'Yeh Rishta Kya Kehlata Hai' has kept the fans glued to the TV screens. The current track of the show revolves around Birla family getting Kairav arrested post Anisha's death. Kairav has been claiming to be innocent but Birlas are not paying heed to his pleas. Akshara and Abhimanyu are torn between the two families. Abhimanyu is considerate towards Akshara and is ready to give a chance to Kairav but his family is adamant. Akshu is in a dilemma because of the entire circumstances.
In the upcoming episodes, Harsh tries to convince Abhi for the surgery. Everyone panics thinking about Abhi's decision. Abhi calls Dr.Kunal and asks about the surgery. This leaves everyone happy as Abhi agrees for the surgery. Manish gets a call from police station stating that Kairav has eloped from the custody. Everyone gets shocked and discuss about the matter. Some say that they should send Kairav away from the country while Aarohi states that this will escalate the matter and is illegal.
Mahima informs Akshu about Kairav and asks her questions. Akshu gets stressed and couldn't understand how to respond. Mahima rushes out of the house in anger. Everyone thinks where would Mahima go. Mahima ends up at Goenka house and lashes out at them and state that they have hidden Kairav. Kairav hides from the police. Vansh sees him. Kairav hugs him. He hears the police siren and faints. Vansh checks his fever.
Abhi tells Akshu to go to Goenka house as everyone would need her there and that he will handle Mahima. Akshu promises him to inform him about Kairav if she gets to know.
Furthermore, Vansh hides medicines from everyone and takes care of Kairav. Akshu sees the same and states that she would inform Abhimanyu.