After four years, 'Vighnaharta Ganesha' to go off-air next month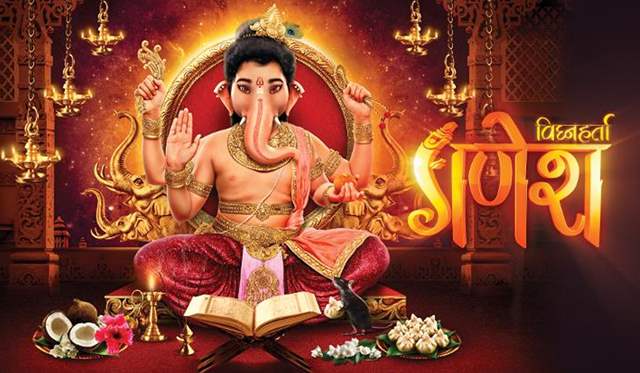 Actor Riney Aryaa, who is currently a part of Vighnaharta Ganesha playing the role of Goddess Lakhmi has confirmed that the long-running show is all set to call it a wrap. That's right. There were reports a while ago about how the show is set to go off-air but there was no confirmation on the same till now.
Aryaa has confirmed that it is indeed calling it curtains. Talking to ETimes TV, she said, "Yes the show is going off air. Even though the date isn't confirmed, yet I think it will off air by the first week of November. We will be shooting until then. I feel sad that the show will be ending soon."
She added, "The show was doing well earlier but over a period the ratings went down. The time slot isn't helping it either. Our show time changed when Bade Ache Lagte Hain 2 was launched. Keeping everything in a mind the makers have taken a decision to wrap up the show. The same production is also coming up with a new show based on Lord Krishna's life, so I guess they want to focus on that."
Featured Video
Aryaa has been a part of the show for the past seven months and has some lovely memories to cherish. Taking about it, she said, "I joined the cast seven months back and I have been enjoying working with all of them. This is my first mythological show and I am glad to be playing Godess Lakshmi. It has overall been a good experience for me. Now I am auditioning for other roles and shows but nothing has been finalised as of now."
Vighnaharta Ganesh has been one of the most successful shows on Sony TV that enjoyed a run of over four years and over 1000 episodes.