Anubhav and Gungun to perform a last dance; Gungun to collapse before marriage in 'Kabhi Kabhie Ittefaq Sey'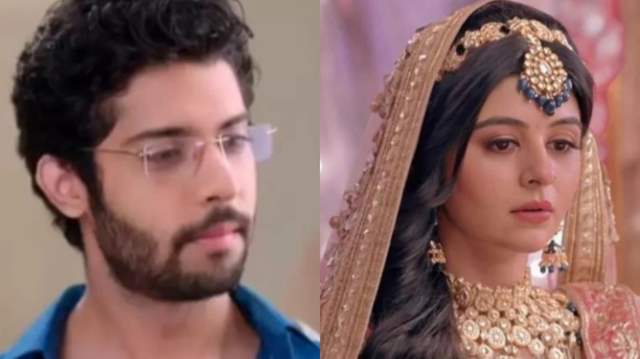 Star Plus show 'Kabhi Kabhie Ittefaq Sey' has kept the viewers glued to the screens with the current track of the show. Currently, the story revolves around Gungun deciding to marry Ranvijay since she doesn't really have another choice while Anubhav is furious on her and have now decided to move on.
In the upcoming episodes, Anubhav gets angry and decides to go on a honeymoon with Aakriti. The family members' advices him not to do the same as he is Gungun's husband and should not go with Aakriti. Anubhav finds himself in a major fix.
As India Forums previously reported, on the wedding day Gungun will consume sleeping pills hours before the wedding as she doesn't want to get married to Ranvijay. Now, we have yet another exciting update from the show. The entire Kulshreshta family will attend Gungun's wedding.
Furthermore, Gungun and Anubhav will be seen having a last dance before Gungun marries Ranvijay. It will be an emotional moment for both while the family will be seen feeling sorry for the duo as they're not able to take a stand for themselves because of the circumstances.
Also, Gungun would collapse before tieing knot with Rannvijay. Anubhav will rush her to the hospital. The family will be stressed and will be clueless as to what's happening in Gungun and Anubhav's lives.
'Kabhi Kabhie Ittefaq Sey' is produced by Cockcrow and Shaika Entertainment. The show has a stellar star cast including actors like Yesha Rughani, Manan Joshi, Mehul Nisar, Riya Bhattacharje among others.