Anupamaa: How will Anupama react after Anuj admits his feelings for her?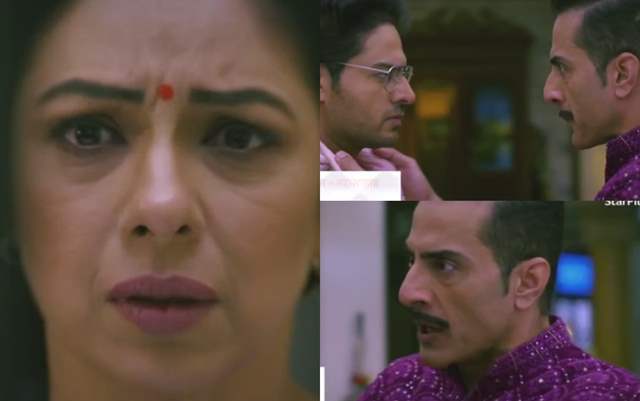 Anupamaa on Star Plus has been witnessing a lot of drama off-lately, and ever since Anupama (Rupali Ganguly) stepped up for herself and Anuj (Gaurav Khanna) where the society reprimanded her for bringing a male friend at a function. While she felt disrespected from the others, she also felt disrespected at home, and hence, took the decision to move out.
Now, she has moved to a rented flat and Anuj also gifted her a keychain as a gift for the house. Meanwhile, as everyone goes to visit her in her rented house, Baa begins to feel rather insecure and is in fact, also angry. She will be seen saying how if she takes away her relations, she will break all her relations.
Featured Video
On the other hand, we also saw Vanraj's sister return to the house and she gets into a tussle. Now, we will see in the upcoming week's mahaepisode how Anuj admits before Vanraj that he has had feelings for Anupama and she happens to overhear him while he says so. This leaves her rather shocked and what is yet to be seen is how will she react ahead.
Check out the promo here:
Meanwhile, the show also features Alpana Buch, Paras Kalnawat, among others in the lead roles and has also been a TRP topper for the longest time now. It is one of the most popular shows and has a massive fan following on social media as well.