TRP Toppers: 'Yeh Rishta…' sustains its spot & so does other shows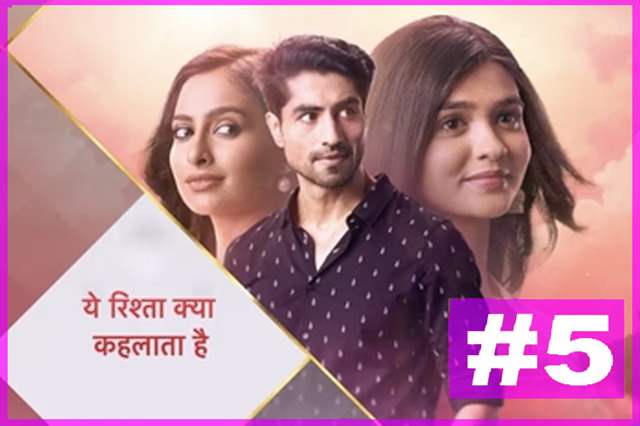 5. Yeh Rishta Kya Kehlata Hai
5. Yeh Rishta Kya Kehlata Hai
Featured Video
After making a re-entry into the list, Yeh Rishta Kya Kehlata Hai has managed to sustain enough to stay on the 5th spot. Why is it all the more important? Because the new chapter of the longrunner commencing with a new cast, the show has begun well and is on the 5th spot with 2.4 points.
4. Imlie
4. Imlie
Imlie's topsy-turvy ride on the list continues as the show went on to grab a rather falling 2.8 points. This led the show's drop to be on the 4th spot a week ago but it has now managed to be on the 4th spoit.
3. Udaariyaan
3. Udaariyaan
Udariyaan's topsy-turvy ride has actually been a rather fun one. The show continues its impressive stint in the ratings as the show grabbed an amazing 2.7 points and rose to get the 3rd spot last week which it managed to sustain.
2. Ghum Hai Kisikey Pyaar Meiin
2. Ghum Hai Kisikey Pyaar Meiin
Nothing has changed in the top half of Top 5 and it's again nothing new that Ghum Hai Kisikey Pyaar Meiin has sustained the 2nd spot rather convincingly as well fetching 3.4 points.
1. Anupamaa
1. Anupamaa
And just like the 2nd spot, the top position also remained unchanged as Anupamaa kept the top spot with all the moolah grabbing 4.2 points.
Which rise/fall or entry/exit surprised you the most? Leave in your comments below.