Armaan creates new trouble for Rudra and Preesha in 'Yeh Hai Chahatein'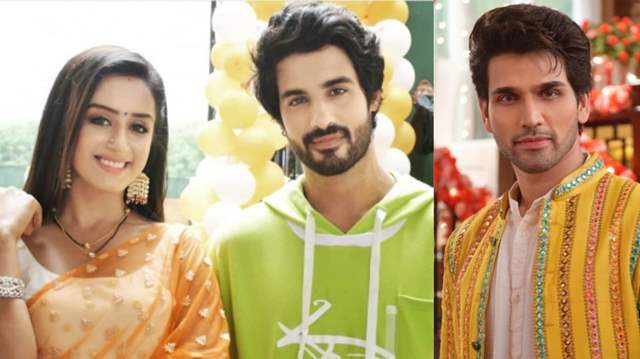 Star Plus show 'Yeh Hai Chahatein' is getting a lot of love and appreciation from the viewers. Finally, after a long wait, Rudra and Preesha got hitched. Even after the duo getting married, Armaan has decided to create rifts for the couple and separate them. Saniya is helping Armaan in creating trouble for Rudra and Preesha.
In the upcoming episodes, the family will plan for a picnic. Things between Anvi and Saaransh will also mellow down. The entire family will be seen having a good time with each other as they play basket ball. Arnaan knits a plan against Rudra and Preesha.
He plans Saaransh's accident. Saaransh wears a headphone and plays on the street. A car comes crashing towards him and that's when Rudra's mother comes there to rescue Saaransh. She saves him and gets hit by the car. The family rushes towards her while she lay their unconscious. Rudra loses his cool and in anger states that he would kill whoever is responsible for his mother's condition. Armaan gets awkward hearing the same.
Meanwhile, a promo of the show has been doing the rounds which has raised eyebrows. In the promo, Rudra tells Armaan that he will give Armaan anything that he'd ask for. Armaan tells him to give him Preesha. Rudra gets stunned and catches his collar.
Featured Video
Looks like many interesting episodes are lined up for the viewers of the show.
'Yeh Hai Chahatein' is produced by Balaji Telefilms and has a stellar star cast including actors like Sargun Kaur Luthra, Abrar Qazi, Altamash Faraz, Sonal Vengurlekar among others.