Banni Chow Home Delivery: Manini plans to play mind games with Yuvan & create a rift between him and Banni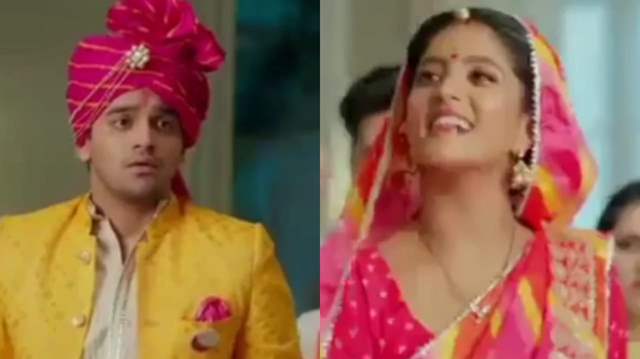 Star Plus show 'Banni Chow Home Delivery' is getting the love from the audiences. The current track of the show revolves around Banni and Yuvaan finally getting married. However, the conspiracies around them are not drying down.
In the previous episodes, Devraj made Banni realize Yuvaan's love for her and also made her understand that no one can love and take care of her life Yuvaan. Banni agreed for the marriage and Devraj planned to get them married there and then while Hemanth and Manini struggled to reach the place to stop the wedding. However, by the time they reach the venue, Yuvaan and Banni get married. This leaves Manini heartbroken as she meets her brother in an asylum.
Manini is still not in the favor of Banni and Yuvaan's alliance. She is now set to take matters in her own hands and try to create a major rift between Banni and Yuvaan. She will be seen pretending to be positive towards Banni and Yuvaan. However, has her own hidden agendas.
In the forthcoming episodes, Banni will find it difficult to adapt into Yuvaan's family and house. However, she will try her best to do the same. Furthermore, Banni and Devraj are suspicious of Manini's changed behavior which is so positive suddenly. No one knows that Manini is on the sly playing mind games with Yuvan to convince him that his mother is angry with him for breaking the promise – through the burning of photo and more such incidents.
Will Yuvan give-up on Manini's manipulation? Hit the comment section below.