Bharti Singh and Haarsh Limbachiyaa on Colors' The Big Picture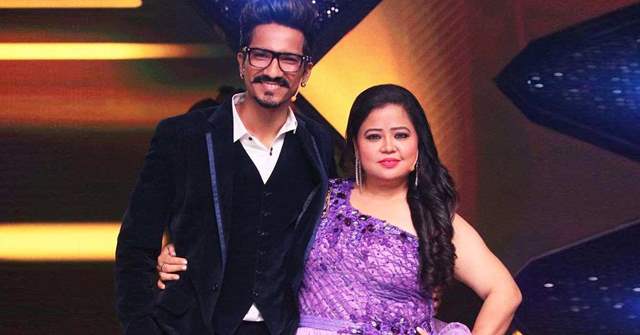 Bharti Singh, along with her husband Haarsh Limbachiyaa, has successfully hosted various shows on Indian television. Now the dynamic duo is back with yet another apperance on Colors The Big Picture.
The Big Picture. Hosted by Bollywood superstar Ranveer Singh, this new quiz show tests contestants' knowledge and visual memory and gives them a chance to win Rs 5 crore. With its swanky set and a very new format, The Big Picture is entertaining but it also looks like it has been made to strictly cater to Ranveer's fans.
Featured Video
Many popular celebrities have made their apperance on the show. From Salman Khan to Sara Ali Khan, Jhanvi Kapoor, Akshay Kumar, Katrina Kaif and Rohit Shetty came on the show to promote their upcoming movie.
And upcoming episode will see Bharti and Harsh making an appernace. The duo recently announced a game show titled Indian Game Show, on their recently launched YouTube channel 'Bharti TV'.
It will be interesting to watch the couple on the show.