Big spat between Sai and Pakhi in 'Ghum Hai Kisikey Pyaar Meiin'?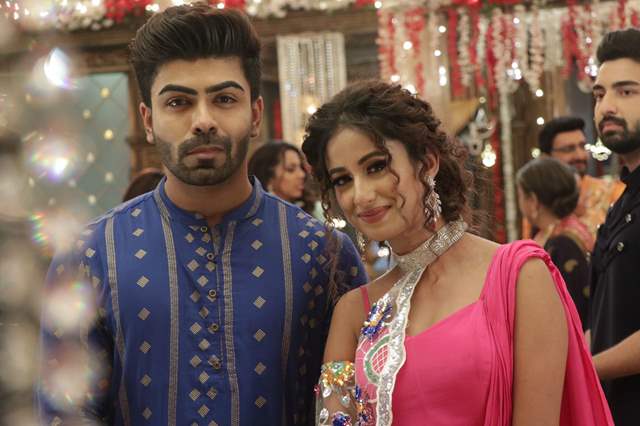 Star Plus show 'Ghum Hai Kisikey Pyaar Meiin' is getting quite interesting with each passing episode. The current track of the show revolves around Virat and Sai becoming good friends and have been dealing with the issues together. Bhavani has asked Sai and Virat to plan for a baby by the next year.
India Forums.com already reported that Virat will head for a mission wherein his life will be at stake. He will go on a massive shootout location and will chase the terrorist Sadanand. Meanwhile, Sai has realized that Virat loves her. She was about to confront Virat about the same but she saw him dressed in his uniform heading for the mission.
While Virat will chase Sadanand, Sai feels restless and nervous at home. A series of bad omen makes her worry for Virat. Well, we have learned about yet another track update from the show.
Featured Video
As per sources, in the forthcoming episodes, Sai and Pakhi will have a big spat. Pakhi will irk an already stressed Sai. Sai will extremely worried about Virat and she might also realize that she loves Virat.
'Ghum Hai Kisikey Pyaar Meiin' is produced by Cockcrow and Shaika Films. The show has a stellar star cast including actors like Neil Bhatt, Ayesha Singh, Aishwarya Sharma, Kishori Shahane among others.