Bigg Boss OTT: Debate task gets cancelled because Raqesh chooses to not vote between Divya and Shamita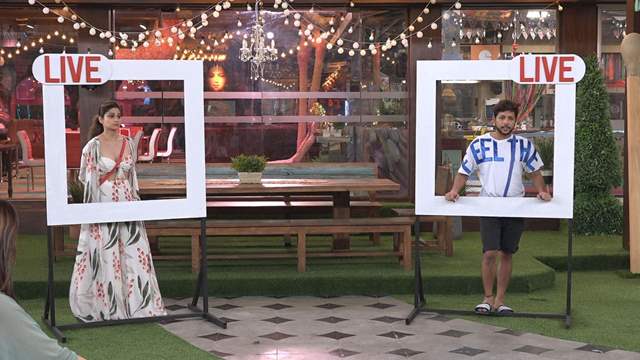 Ahead of the finale, Bigg Boss has given the housemates an opportunity to voice their opinions and clear their stance before the viewers. Bigg Boss announced a Debate task for contestants between two housemates where they will get to express their views as to why do they deserve to win Bigg Boss OTT and why should the viewers vote for them. The first round was between Shamita and Nishant Bhatt and both housemates got an equal number of votes.
Following that, the second round took place between Divya Agarwal and Shamita, two of the much talked about contestants and two ladies who have a lot to say every single time. However, since Raqesh did not want to be in a fix, he decides to not vote for either of them and hence, played safe in both the second as well as the third rounds.
Featured Video
Later, Bigg Boss called off the task as the contestants were not adhering to the rules for the task. Apart from that, a lot of drama brewed between the house in the episode today and fights were continuing over how there are issues with Neha's intimate wear as well as hygiene.
Since all the contestants are nominated for this week, what awaits to be seen is what follows as a shocking elimination waits for the contestants tonight.