Jay Soni, Shagun and the Kashyap family grow on you right from the beginning in Sasaural Genda Phool 2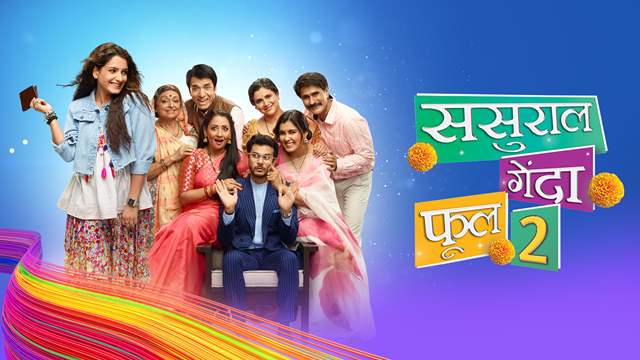 Sasuraal Genda Phool 2 goes on air tonight, but is already streaming on OTT. The show will see Jay Soni and family return as the Kashyap family, but with new lead, Shagun Sharma. A much celebrated show back when it was in the first season, there has been a lot of conversation about the season 2 as well. We watched the first episode and here are our two cents about it.
We see Ishaan as a fine man, who is not meek anymore. The first episode itself sees a man trying to get his daughter to marry him, but he figures out that this is the doing of his family, and he gets angry instead. Meanwhile, we see 'Maaji' having a fun time ordering online and has is fun to watch. We also have Supriya Pilgaonkar's 'Badi maa', who is talking to her about Ishaan's marriage and the concerns around it. Bauji, on the other hand, seems to not be keeping well, and has been having trouble remembering things from the past. From the looks of it, Suhana's loss has affected him largely, and he continues to believe that Suhana is still around.
Meanwhile, the dynamics between Ilesh, Rajni, Dishu, Indar, Alok and everyone else in the Kashyap family continues to be the same and not a lot seems to have changed, but only evolved. There's absolute chaos in the family, much like we've always seen. Ishaan is visibly annoyed with everyone trying to set him up for marriage, and no one is serious about what he is saying. We also have Ragini Khanna's Suhana in flashbacks, who speaks to him about how he needs a partner too, and not just love.
Badi maa, on the other hand, tries to talk to Ishaan too, and explain how it is important to have a partner. However, he has been having a difficult time trying to accept how he needs to stay with someone else after all this time and it is difficult for him. On the other hand, Ishaan's parents are worried for him. In the end of this all, we finally get a glimpse of Shagun Sharma's Titli, and Ishaan catches her stealing from everyone after creating a chaos on the road. He gets hold of her, and that's how they meet first.
In an interview with India Forums, Jay mentioned how Ishaan's character is now more vulnerable and there are many more aspects to his character, and well, in the very first episode, they are all visible. The credit, we feel, goes to the writing for that one. We don't know what it feels like to think about a second marriage in such circumstances, but to be able to convey them so beautifully, does well for the show.
Shagun's character is visible only in glimpses, but the difference from her last role seems to be a good one here. Her character is the kind that wouldn't go missed even if just for seconds. The tone for Ishaan and Titli's relationship ahead is kind of set soon, and it looks like an interesting one.
As for the Kashyap family, while there are a few changes including that of Ishika and Rajni, everyone else – Sooraj Thapar, Anita Kanwal, Supriya Pilgaonkar, Sudhir Pandey, Shruti Ulfat, and Jiten Lalwani, among others, have all held onto the characters. So far, they've all done well and hold your attention.
The show has managed to get the story right, and how. When we see a second season of a show, though we wish to see new things, there needs to be a connect to the original. With so many changes on screen, there is not a lot that has changed in the characters, but there has only been an evolution, and for good. In fact, we are not made to miss Suhana either, as we get to see the flashback and the conversation.
From the looks of it, Sasuraal Genda Phool 2 is a well-written show, and while we hoped to see more of Titli, her character is one that is going to give the show an edge. The look and feel of the show has changed to fit in with contemporary times, but it still is as authentic as one would want for it to be.
You wish to see a little more of Shagun, but then it is only the introductory episode. While there aren't any lows in the very first episode that will irk you as such, as long as Ishaan and Titli's equation doesn't replicate what happened with Shagun and Ishaan.
Sasural Genda Phool 2
Sasuraal Genda Phool 2 is most likely to take you back to the old days when the show used to air, but it does do that with a touch of what has happened in all this time, and it doesn't feel like a huge gap in the now and then. The show is likely to grow on you if you have been a fan of the first season.