Rudra and Preesha's steamy romance in Yeh Hai Chahatein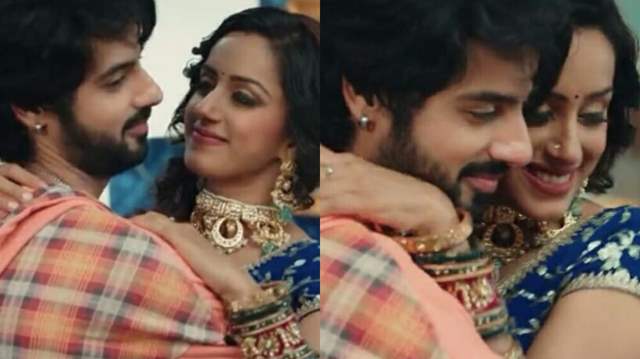 Star Plus show 'Yeh Hai Chahatein' is getting quite interesting with each passing episode. The current track of the show revolves around Venky taking revenge from Mishka and molesting her as she had put fake molestation charges against him many years back. Preesha has been supporting Venky against Rudra.
In the upcoming episode, Rudra and Mishka will set a trap for Venky so that he misbehaves with Mishka again and Rudra can show Preesha Venky's real face. Post the major revelation, Preesha will have an emotional outburst and she will slap Venky. Police will further arrest Venky. Preesha will then apologize to Rudra and Mishka.
In the forthcoming episodes, Rudra will forgive Preesha and the duo will be seen spending some cozy moments together as they'll indulge in steamy romance. The duo will hug and kiss and spend a beautiful night together.
Things around Rudra and Preesha are finally sorted and after a huge misunderstanding they are back with each other. They'll make sure to make some wonderful memories.
However, as reported by us actress Krutika Desai will soon enter the show as a lawyer. While Krutika will be playing a positive character named Vaijanti, her presence will affect Rudra and Preesha's relationship negatively.
It will be interesting to see how Rudra and Preesha will manage to sail through the situations.
Yeh Hai Chahatein is produced by Balaji Telefilms and has a star cast that includes actors like Sargun Kaur Luthra, Abrar Qazi, Tanu Khan among others.