Pandya Store: Major conflict between Rishita and Dhara; Raavi fulfils family's wish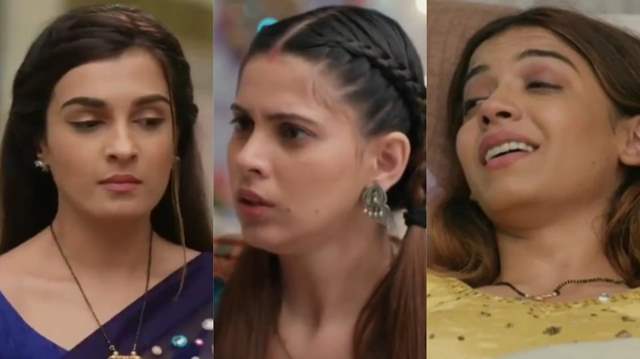 Star Plus show 'Pandya Store' has been entertaining the fans since the beginning. The show is getting a lot of love from the viewers. The current track of the show revolves around Raavi's popularity irking Shiva and there's a huge conflict between the duo. Dhara is quite happy as she is able to mother Chiku.
In the upcoming episodes, Rishita delivers a baby girl and the family rejoices, however, the issues related to Chiku and his mother will continue to bother the family.
Now, India Forums has learned about the upcoming track of the show. While the Pandya family is elated by the birth of Rishita's baby, their happiness will be short-lived as issues will start creeping in.
In the naamkaran ceremony, a major clash will be seen between Dhara and Rishita. It will also be Janmashtmi celebration in the Pandya house which will lead to chaos because of the drama between Rishita and Dhara.
Furthermore, with the popularity and money from social media, Raavi fulfils the Pandya family's wish by purchasing a car. This ignites interpersonal conflicts among other family members. Later, Rishita and Dev books an office/ warehouse out of insecurity for establishing their online makeup business.
'Pandya Store' is produced by Sphere Origins and has a stellar star cast including actors like Krutika Desai Khan, Kinshuk Mahajan, Shiny Doshi, Akshay Kharodia, Simran Budharup, Kanwar Dhillon, Alice Kaushik, Mohit Parmar among others.
Keep reading this space for more updates from the entertainment world.