What? Has Haseena Mallik taken bribe with ASI Mira's help in Sony SAB's Maddam Sir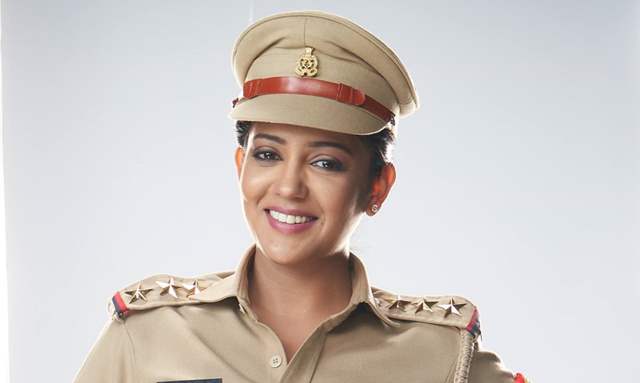 Sony SAB's value-driven show Maddam Sir follows the principle of 'policing with heart' and continues to receive appreciation from the audience for its engaging storyline. The upcoming episodes will witness a shocking twist as SHO Haseena Malik (Gulki Joshi) is accused of corruption charges and her valued credibility is now being questioned by the senior officials at the Mahila Police Thana.
As the story progresses, Mira (Pankhuri Awasthy) and Karishma (Yukti Kapoor) pledge to start afresh after ASI Mira comes back to the Mahila Police Thana (MPT). On one hand, with festive season round the corner, Haseena orders everyone to not accept any kind of gifts from anyone and how serious of an offence accepting any kind of bribe is and how at Mahila Police Thana should always uphold its principles, authenticity and credibility.
Featured Video
Later in the day, a stranger comes to the Thana with a box of sweets on Diwali, but little does Mira know that money was covertly hidden in it. Unknowingly, Mira accepts the parcel believing it is only sweets and informs the stranger that the sweet box will be given to Haseena. Someone secretly records the conversation between Mira and the stranger, and the video is then made viral.
Questions are being raised on Haseena's credibility as the S.H.O of Mahila Police Thana and her position and reputation as the head is at stake.
Has Haseena really accepted bribe? If not, how will safeguard her reputation from this accusation?
Gulki Joshi, essaying the role of Haseena Mallik said, "It has been an interesting turn of events. The upcoming episodes are going to be challenging for Haseena as her reputation and principles are at stake. It has been so exciting to shoot with Pankhuri and the entire ASI inclusion is bringing some engaging stories for our audiences. The upcoming episodes promise a roller coaster of emotions, twists, and challenges as Haseena finds a way to help herself and Mira navigate through this mess. So, stay tuned and show your support for Haseena and Mira."